Maui Air Conditioning Services
By
Pacific Air Conditioning
Contractor License # CT-35093
Get Scheduled For A FREE Consultation In Minutes Not Hours!
We Will Challenge Any Licensed Competitor's Written Price.
Aloha Maui,
Air conditioning Maui | My name is Ikaika and our team is all about Maui air conditioning services. We do everything from new installations, repairs, and general servicing – residential & commercial. But enough about us, you need help with your air conditioning system!
If you have an air conditioner on Maui, we can help with new air conditioning installations, air conditioning repairs, troubleshooting & diagnosis, central air conditioning systems, split-systems, filter replacements, duct cleaning, system cleaning, refrigerant testing and charging, leak detection, programming issues, Maui air conditioning contractors, air conditioning companies on Maui, system optimizations, commercial air conditioning systems, refrigeration systems, air conditioning service contractors, Mitsubishi, Rheem, Carrier, Daikin, Fujitsu, Samsung, York, Trane, York, American Standard, plus other manufacturers…..you get the idea here. We do Maui air conditioning.
We're guilty of honest, genuine, and professional services. Wailuku and Kahului are the areas we can service the fastest, but we service Kihei, Wailea, Lahaina, and the west side pretty fast too.
Call for a free consultation or if you just have an air conditioning question for us, we'll be happy to tell you what we know.
GET A GUARANTEED CALL BACK
FROM THE OWNER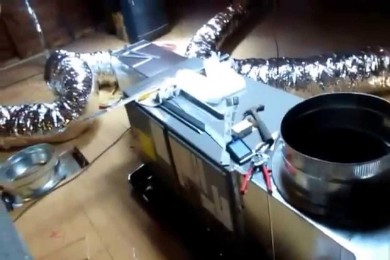 Looking to install a new A/C system on Maui? You're at the right place!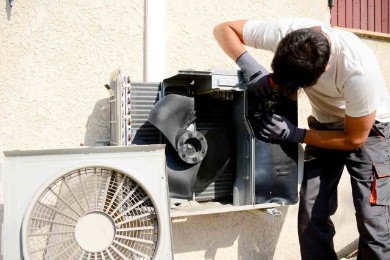 Your A/C system will be back to life with the help of our professional technicians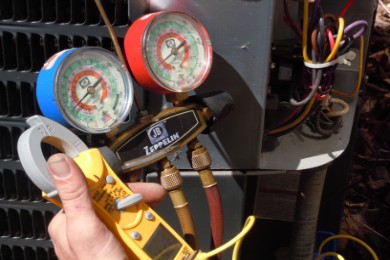 Got an A/C issue? We have a dedicated service fleet to fix any A/C problem.
Split & Ductless A/C Systems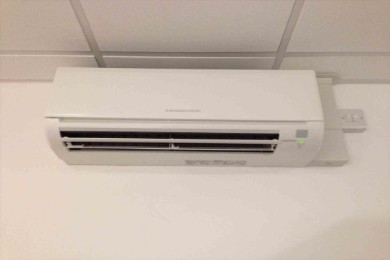 The most efficient way to cool your home is when a ductless split A/C system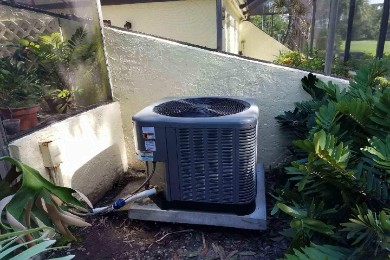 The best way to cool your entire home, office, or building is with central A/C
Maintain optimal health with routine maintenance & system cleanings
Tell Us About Your Air Conditioning Needs & Requirements
Let's Look At Your A/C Project Together For The Best Results
Our Full Faith Quotes Are Always Free & Honored For 30 Days
Maui Air Conditioning Services
Maui Air Conditioning Services – Let Us Tell You More About Our Business
Aloha and welcome to Maui Air Conditioning Services located at 347 Molokai Akau Street, Kahului, HI. We are the local experts on air conditioning, including A/C installation, repairs, and general servicing. We can also help with troubleshooting and diagnosing central air conditioning systems, split-systems, filter replacements, system cleaning, leak detection, and many more. Whether you live in Kahului or the surrounding areas, our team can reach you. Our service areas include Wailuku, Lahaina, Paukukalo, Puunene, Maalaea, Kihei, Pukalani, and surrounding locations. Whether you require residential air conditioning services or commercial air conditioning services, our professionals will solve your problems in no time. With the high-temperature rises in Hawaii, having a broken AC unit can be unbearable. You can trust us to take care of your AC's and ensure you have fresh, quality air indoors all the time. Because we care for the environment, we specialize in energy efficiency, conserving energy and keeping your costs low. New system installation is another area of our expertise. Our technical team will ensure a high-quality installation that will have long term benefits. Professionalism, reliability, and honesty are the qualities our company is founded on.
Benefits of Maui Air Conditioning Services
Our years of experience with air conditioning repair and installation in Maui have taught us our customers' needs. There is no situation that we haven't dealt with, so we can guarantee a quick solution to any air conditioning-related problem. We are all Maui residents and understand how important it is to have a functional AC system at your home and office. We know what you need and offer our professional services at a reasonable price. At Maui Air Conditioning Services, you always come first.
Maui Air Conditioning Service Areas
Let's talk about Maui Air Conditioning Services in Kahului, HI. These are the primary locations that we can provide professional air conditioning services in Kahului. Our service locations include:
We also service the following zip codes: 96732, 96753, 96793,96779
Here is our physical address in Kahului:
If you need to find us on Google, our primary business categories are Maui air conditioning installations, air conditioning repairs, duct cleaning, filter replacements, refrigeration systems, conditioning service contractors, air conditioning troubleshooting & diagnosis, central air conditioning systems.
For specific services in Maui click the appropriate link:
Maui, HI Air Conditioning Service
When the temperature rises in Hawaii, there's nothing worse than having a broken or inefficient AC unit. Trying to relax, work, or sleep in unbearable heat can be very uncomfortable and make for a miserable time; we want to make sure that never happens to you.
Trust us with your air conditioning system installation and air conditioner repair, and know that you'll always have the benefit of cool, quality air indoors. We offer superior products and services to ensure that heat isn't something you ever need to worry about. Our specialties include central air systems, split systems, ductless systems, air conditioning services, and air conditioning repair. For any AC service or AC repair on Maui, we're the experts you can count on.
How we stand out from other Maui air conditioning companies
Our air conditioning Maui repair and installation experience has taught us how to be experts in our field and know what our customers want.
We know that you want high-quality air in your homes, offices, and businesses and that you want efficient, professional service at a reasonable cost. We strive to offer all of these things to our customers by resolving problems as quickly as possible, so you can get back to your normal routine.
Our air conditioning services
We cover all types of air conditioning services. We work on residential and commercial properties to provide a reliable repair and installation service to all Maui residents and businesses.
We care about our community and the environment, so we specialize in energy efficiency to keep our customers' costs low and conserve energy for future generations.
Our experienced AC technicians are thoroughly trained in air conditioning repair and will efficiently troubleshoot your AC issues until we find the problem and fix it. Simply call us to find out how we can help you. If you are searching for Air conditioning Maui in Google, you've found it!
AC installation, repair, and service for Maui residents
Installation
Choosing the right team for your air conditioning installation is essential. A bad installation or a poorly chosen system for your needs will cause you nothing but trouble and expense for many years to come. We are experts in new system installation and will discuss your requirements to recommend the best system for your situation.
We will consider various elements to make sure we understand what you need from your system, and we will handle your installation professionally. Our installations are effectively managed so that your installation runs smoothly and without delay. Whichever type of AC system you opt for, we can install it quickly and correctly so that you can get straight to enjoying the comfort of a properly working air conditioning system.
Repair
If you have an issue with your home or office AC system, we know that you want it fixed fast. Our technicians will respond quickly to your calls because we see the impact that uncomfortable heat can have on your business or home life. We act with efficiency to resolve your air conditioning problem so that you can resume life and business as usual.
We are experts at solving problems with AC systems and will be sure to get you back to a comfortable temperature in no time. We also offer free estimates on air conditioning repair so that you know what to expect from us before you make any decisions. Bring your search for "air conditioner repair near me" to a close and choose Maui A.C. Services for the best AC repair on Maui.
Service
We are about more than just installation and repair. We work with our customers all year-round to ensure that their AC systems are properly serviced and cared for to minimize the likelihood of problems occurring in the future. We also offer a duct cleaning air conditioning service, as well as mold elimination. We increase the longevity of your systems, keeping them running at their optimal level for a greater length of time.
Air quality, central air systems, and split & ductless systems
Air Quality
The quality of the air you breathe directly impacts your health. The presence of mold releases spores into the air that can be harmful to your well-being. The health of you and your family is our highest priority. We will work with you to ensure the air in your home or business is the highest quality that it can be, eliminating any concerns you may have about breathing in mold spores.
Central Air Systems
Many Maui homes have central air systems installed because this is one of the most efficient air conditioning methods. We routinely deal with maintenance and repair on central air systems and have a wealth of experience and expertise to ensure they are fully operating.
At Maui Air Conditioning, we want you to be comfortable in your home, by ensuring that your AC system is working during the warm weather because we realize that this is a large factor in relaxing and enjoying your time. You can count on us for central air system AC repair on Maui. We make sure you have access to cool air when you need it most.
Split & Ductless Systems
Split systems, also known as ductless systems, are an excellent solution for quick and effective air conditioning. They are a more modern choice of AC system and are popular because they are easy to install and enable the customer to choose which rooms they would like air-conditioned. Being able to isolate which parts of the house have air conditioning is flexibility not offered by central air systems, making them very attractive to most customers.
Air conditioning service for homes and businesses
Maui Air Conditioning is the best choice for all of your air conditioning needs. We find that having technicians with expertise in all areas of air conditioning works for our customers because it saves them the time and hassle of finding different air conditioning companies for different requirements.
We are experts in air conditioning repair and air conditioner service. We also offer installation and maintenance services to keep your AC systems functioning their best in our hot Hawaii weather. Our team of experienced technicians are reliable, professional, and always on hand to offer advice, recommendations, or troubleshooting. If you're searching for "air conditioning repair near me," look no further.
Residential air conditioning service
Your home should be a place of solace where you feel most at ease. Home is where you and your family want to return to relax or socialize after a long day at work or school. Coming home to an overheated house can cause unnecessary stress and even cause difficulty sleeping. To prevent this, we have technicians available to offer repairs and service whenever you need us. Don't allow an inefficient AC system to ruin your family time. Call us today!
Commercial air conditioning service
A problem with an AC system in a commercial scenario can mean big trouble. Employees cannot effectively work if they are too hot, and customers may go elsewhere if your store is an uncomfortable temperature to shop in. This is why at Maui A.C. Services, we take commercial AC service and repair very seriously. We will work hard to get your AC system up and running again as soon as possible so that you can focus on your business, not on the heat.
Maintenance service for AC systems
Keeping up a good maintenance schedule on your central air system or ductless system is wise for various reasons. A well-maintained AC system will work more effectively for a longer time. Increasing your AC system's lifespan by keeping up its maintenance will save you money in the long run as you will minimize the chance of needing repairs on your system, and it will not need replacing as soon as a poorly maintained system.
By keeping up with your AC system's maintenance, you will also be less likely to incur unexpected problems, saving you time, hassle, and inconvenience. Our technicians offer various maintenance services to keep your air conditioning systems in their best possible condition.
Maui A.C. Services is the local expert on all things AC related. Whichever air conditioning repair or service you need, you can count on us to be efficient, professional, and knowledgeable. We pride ourselves on our high customer satisfaction levels, having been in the AC repair business on Maui for many years, and achieving a loyal customer base.
Call us today for your free estimate and let us show you why we are one of the best Maui air conditioning companies around.
GET A GUARANTEED CALL BACK
FROM THE OWNER
For Cold, Comfortable, Clean Air Conditioning​​​
Top 5 Things to do in Kahului, Hawaii
Whether or not you are a visitor or a resident on Kahului, here are our 5 top things to do in Kahului:
Explore Maui and Molokai from the air. This 45-minute helicopter tour takes you over majestic Maui and Molokai for a unique aerial view. Watch the deep valleys, jagged ridges, and sea cliffs of the islands from the top. The tour includes expert narration providing a complete adventure.
Go on the Haleakala Maui Sunrise Tour. This romantic tour lets you witness the dawn of a new day from the majestic Mt. Haleakala. Renowned for its majestic sunrises, this experience will help you understand where Mark Twain got his inspiration from. The tour lasts 8 hours and includes breakfast and pick up.
Take a hike in East Maui's rainforest. If you are a hiker, this 7-hour adventure will not disappoint. The walk takes you deep into one of the area's most famous valleys with several waterfalls along the way. While on your stroll, take a dip in any of the pools below the falls. Take a break from the city and get immersed in nature.
Enjoy a road tour from the town of Kahului. This tour is the perfect option if you want to explore the island at your own pace. Tours usually come with a tour guide, who will provide background and historical information about the area.
Visit the historical Nisei Veterans Memorial Center. If you are into WWII history, this museum is the place to visit. Located in Kahului, Hawaii, this community center is dedicated to Japanese American Nisei veterans and features educational exhibits. It comprises different wings, including Kansha Preschool, an Adult day-care center, and an Education center.
To visit Maui Air Conditioning Services, from Kahului Airport to 347 Molokai Akau St. follow these directions:
1. Head southwest on Lanui Cir toward Airport Rd
2. Slight right onto Airport Rd
3. Continue onto HI-380
4. Turn right onto S Puunene Ave
5. Turn left onto W Papa Ave
6. Turn right onto Laau St
7. Turn left at the 2nd cross street onto Molokai Akau St
8. Destination will be on the left